QM Environmental is one of Canada's largest full-service national civil and environmental remediation firms. Always committed to health, safety and the environment, along with our highly trained and qualified personnel QM LP has developed a robust network of suppliers, sub-contractors, consultants, First Nations partners and other strategic partners. Together we are able to meet the diverse needs of our clients across the country, offering everything from specialized services to large, complex end-to-end solutions.
QM's four business lines include Demolition and Decommissioning, Hazardous Materials Abatement, Environmental Remediation including Civil Earthworks, and Emergency Management & Environmental Response Services.
This position has specific responsibilities for the identification, capture, and management of technical project opportunities in sediment and erosion control, dewatering, water treatment, and contaminated site remediation.
We are looking for a Project Manager – Water Treatment to join our team in:
Burlington, ON.
POSITION SUMMARY
The selected candidate will play a lead role in the growing water treatment services division at QM. Working directly with a dynamic team of professionals and field staff, the selected candidate will lead strategic and project initiatives focused on addressing our clients toughest water treatment challenges including sediment and erosion control, construction dewatering, contaminated water treatment, and industrial wastewater treatment projects.
KEY PERFORMANCE INDICATORS
2-3 indicators that will be used to define and measure success in this position
KEY RESPONSIBILITIES
Client Relationships and Business Development
• Working with stakeholders to identify suitable business opportunities and prospects
• Cultivating and managing business relationships, both new and existing
• Leading the bid review process, including:
• Responding to Request for Proposals, Request for Quotes, etcetera
• Obtaining quotes and preparing cost estimates
• Reviewing contracts
• Evaluating bids, assessing risks, and presenting recommendations to leadership team
• Winning business
Project Execution
• Ensures projects are executed in accordance with client contract (including sub-contracts or contract changes), key performance indicators, QM financial targets, within budget and on-time
• Opening jobs (Project Billing Sheet) and obtaining contracts and purchase orders
• Billing procedures, requirements, etcetera
• Ensures that field data, including approving time/hours for employees, is collected and maintained using the most recent version of the field pack
• Preconstruction submittals / permits
• Site documentation (Health and Safety Documentation / Field Packages)
• Project file management
• Ensure safety requirements are met
• Job kickoff with total project team – passing bid knowledge on
• Delegating work / engaging subcontractors
• Providing information for creation of accurate purchase orders and managing purchase order process
• Monitoring / guiding execution (budget, schedule, quality)
• Ensuring project budget is up to date in NAV (working with Project Administrator)
• Change order management
• Project official communications / documentation
• Chairing project meetings
• Ensuring / optimizing job profitability and financial performance
• Invoicing (with Project Administrator support)
Project Close-Out
• Collection of money
• Post construction submittals
• Project profile summary content provided to marketing
• Lessons learned / post mortem (both financial and technical)
Health and Safety
• Is aware of and understands the application of all health and safety rules and regulations that apply, including QM's Health and Safety Policies and Programs
• Ensures that all projects are executed in accordance with, and exceeding, all health and safety rules and regulations that apply, including QM's Health and Safety Policies and Programs
Other duties and responsibilities, as required
QUALIFICATIONS, SKILLS AND KEY COMPETENCIES
Experience
Minimum 5 years' experience in business development and interacting with clients
Minimum 5 years experience in project management with the direct responsibility for all resource allocation and management responsibilities and with the administration of prime contracts, subcontracts, and contract changes.
In preparing construction estimates
In reviewing environmental site assessment reports for the purposes of understanding the contamination conditions of a property and how this relates to the implementation of a remediation solution.
In evaluating remedial options with respect to various technical, schedule, budget, regulatory, and financial constraints and for the purposes of guiding a design-build remediation process, or for proposing alternatives in a design-bid-build procurement
Education, Certifications
Graduate from both a secondary and a post-secondary institution
Graduate from a university program related to earth sciences or engineering (preferred)
Certified Engineering Technologist or Professional Engineer would be an asset
Knowledge
Of environmental legislation, standards, and guidelines related to contaminated sites
Of the Project Management Body of Knowledge published by the Project Management Institute
Of the engineering design, tender, and construction management processes and related contractual conditions for a variety of remediation technologies
Of water treatment unit process for management of solids and contaminants associated with construction projects, remediation projects, mining projects, and environmental works.
Abilities
To analyze and evaluate complex contaminated sites problems and to plan and lead multi-disciplinary teams of technical and field operations personnel and external consultants to execute remediation solutions
To prepare detailed 'bottom-up' construction cost estimates for the purposes of responding to specific tender requests and in preparing analogous or 'top-down' estimates for budgetary purposes
To understand contracts; communicate project risks effectively with clients and stakeholders and to negotiate contract changes
To work effectively with various computer software applications such as spreadsheets (Microsoft Excel or similar), project management and scheduling (Microsoft Project or similar), financial accounting (Explorer Contract Manager or similar);
Personal Suitability
Effective interpersonal relations
Leadership
Initiative
Thoroughness
WORK ENVIRONMENT
Work is primarily in an office or home office environment but requires frequent travel to work sites, to monitor the progress of work and to meet with Site Superintendents and/or clients.
Who we are:
QM Environmental is one of Canada's leading environmental and industrial services company. As a partner of choice, we are a team of passionate, diverse people with integrity committed to providing the most practical, cost-effective and innovative solutions to the most challenging environmental problems. Always committed to health, safety and the environment, QM has been experiencing consistent growth, and we would like to invite you to be part of our success.
What we offer:
– Extended Heath & Dental
– Life Insurance
– Accidental Death & Dismemberment Insurance
– Long Term Disability
– Employee Assistance Program
– GRRSP and matching DPSP
– Discounted Health Club Membership
– Paid Vacation
– Diverse and Inclusive Work Environment
– And a great team!
Join the team!, visit https://www.qmenv.com/careers/available-opportunities/
Our Commitment to Diversity & Inclusion
As proponents of Canada's Black North Initiative, QM continues to support a culture of integrity, fairness and ethical practices. QM Environmental is a staunch advocate for diversity in all its forms, and especially welcomes applications from members of the BIPOC (Black, Indigenous, and People of Colour) community, women, people with disabilities, the LGBTQ+ community, and those of diverse intersectional identities. Accommodations are available on request for candidates taking part in all aspects of the selection process as well as part of employment with QM Environmental.
COMPANY POLICIES
Compliance with company policies is a requirement of employment. Please note that this includes QM's Covid-19 in the Workplace Vaccination Policy, which requires employees to comply with QM's Infection Control Plan (ICP). QM's ICP requires employees to be vaccinated if they will be working onsite at a jobsite that has a mandatory vaccination policy. Accommodations, including legally eligible exemptions, will be considered where legally required.
QM's Employee Referral Program
Striving to find and hire the best talent available, QM has a referral program in place that
rewards QM employees who refer candidates who are hired. There is no limit to the number of
referrals you send our way.  Refer a successful hire who stays with us at least 3 months and get paid $1000 or more for regular, full time positions.  Hiring managers, members of the Senior management team,  and HR staff are not eligible.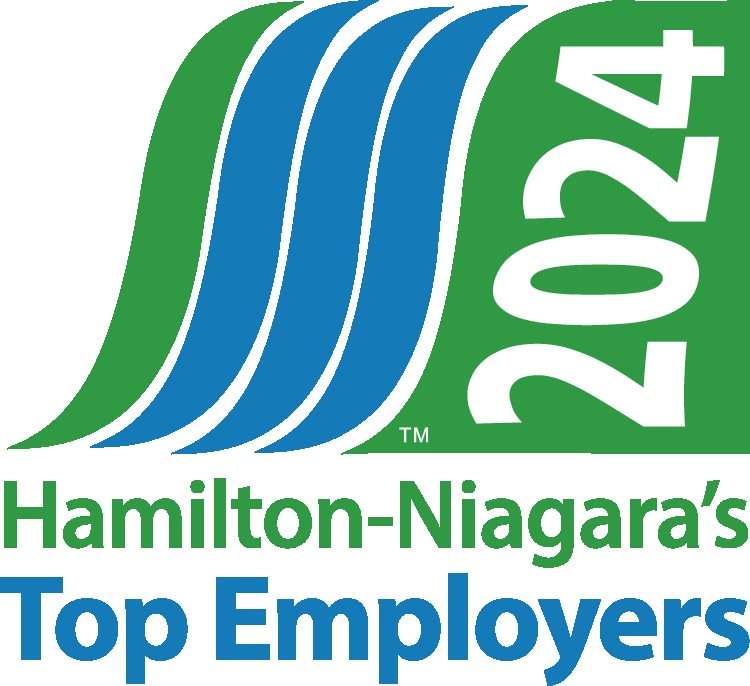 Job Title:
Project Manager - Water Treatment