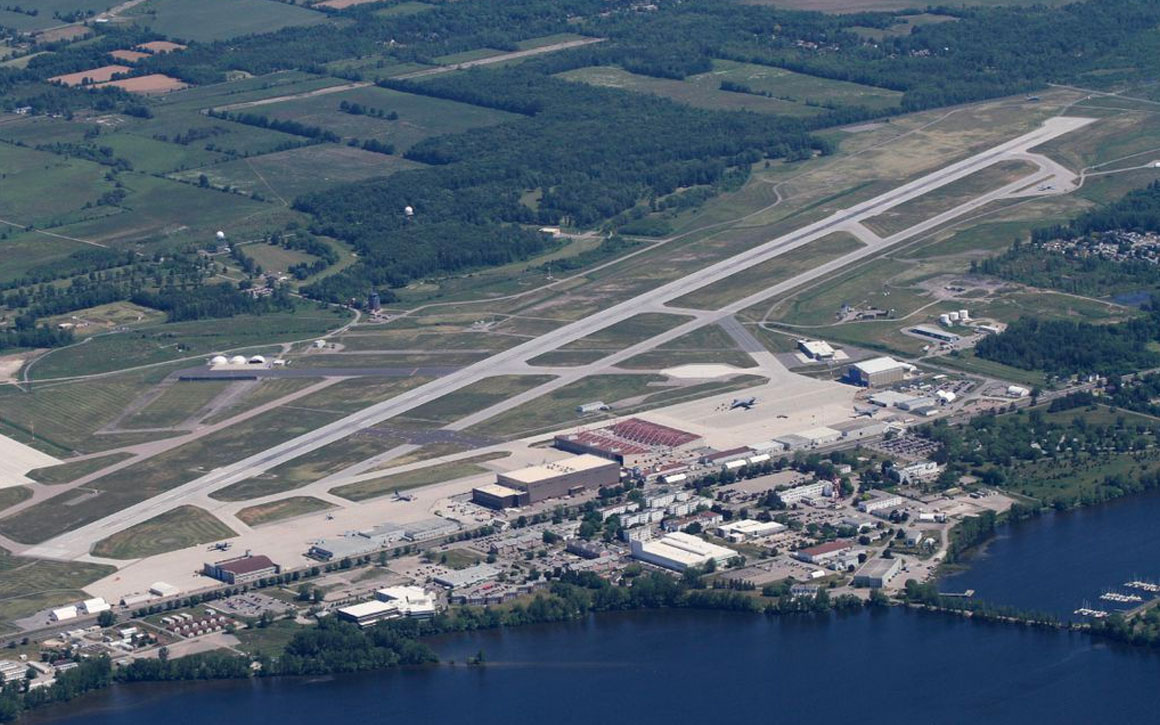 Mississauga, Ontario (October 20, 2020) – QM Environmental ("QM"), a leading Canadian environmental and industrial services company, and Cambium Indigenous Professional Services (CIPS) have recently partnered to form a new joint venture, CIPS/QM LP. CIPS/QM LP has recently been awarded a contract by Defence Construction Canada (DCC) for mould remediation and the removal and disposal of flaking lead-based paint and associated heavy metals dust at a Canadian Armed Forces Base (CFB) in Trenton, Ontario.
The hazardous materials abatement project is expected to start on November 16, 2020, at Building 24, also known as the Warrant's & Sargent's mess, a multi-use building located at CFB Trenton.
The two companies, who are both dedicated to providing environmental services, will join efforts and expertise to complete the project successfully.
"Joint ventures are an excellent way for Indigenous and non-Indigenous businesses to develop mutually-beneficial relationships," said Tabatha Bull, President and CEO, Canadian Council for Aboriginal Business (CCAB). CCAB congratulates CIPS, a Certified Aboriginal Business, on their partnership with QM. Partnerships like this one will drive the growth of the Indigenous economy."
"CIPS is excited for this new relationship. This opportunity will provide our team of Indigenous professionals with an opportunity to work alongside Canada's leading environmental companies. We see this as a starting point for our Indigenous team to scale up our abilities across Canada. We want to be a trusted Indigenous firm able to serve the needs of our First Nation communities when it comes to contamination and hazardous materials management," said Michael Jacobs, CEO of Curve Lake First Nation based CIPS.
"QM puts a strong emphasis on Indigenous involvement and has a proven track record of successful partnership and collaboration with local Indigenous groups across Canada. We are excited and looking forward to a successful partnership with CIPS on this project and others in the future," said Jeremy Robinson, Senior Vice President & Division Head, Emergency Management & Environmental Response Services and HazMat, QM Environmental.
About CIPS
CIPS (Cambium Indigenous Professional Services) is led by professional, experienced Indigenous consultants serving projects that include traditional and western science-based approaches to the betterment of Indigenous Canadians. CIPS provides both Indigenous and non-Indigenous clients with professional and technical consulting services in the following areas: Environmental Services, Duty to Consult and Accommodate, Indigenous Engagement, First Nation and Treaty Lands, Community Energency Planning Services, First Nation Organizational Services, Climate Change Adaptation Services, Housing and Infrastructure Services, Food Security and Sustainability Services, along with other services customized to the client needs.
Learn more at https://www.indigenousaware.com/
About QM Environmental
QM Environmental is a leading environmental and industrial services company with offices and qualified teams strategically located across Canada to provide end-to-end capabilities to the industries and customers it serves. QM Environmental is a customer-driven organization, backed by over 35 years of experience solving the country's most complex environmental challenges through its strong culture of excellence in health and safety, integrity, and quality. QM's services include: Environmental
Remediation, Demolition and Decommissioning, Hazardous Materials Abatement, Emergency Response and Management, Training, Waste Management and Facilities, and Water Treatment.
Learn more at www.QMenv.com
Media Inquiries
Alan De Luna
[email protected], T. 416.525.4045