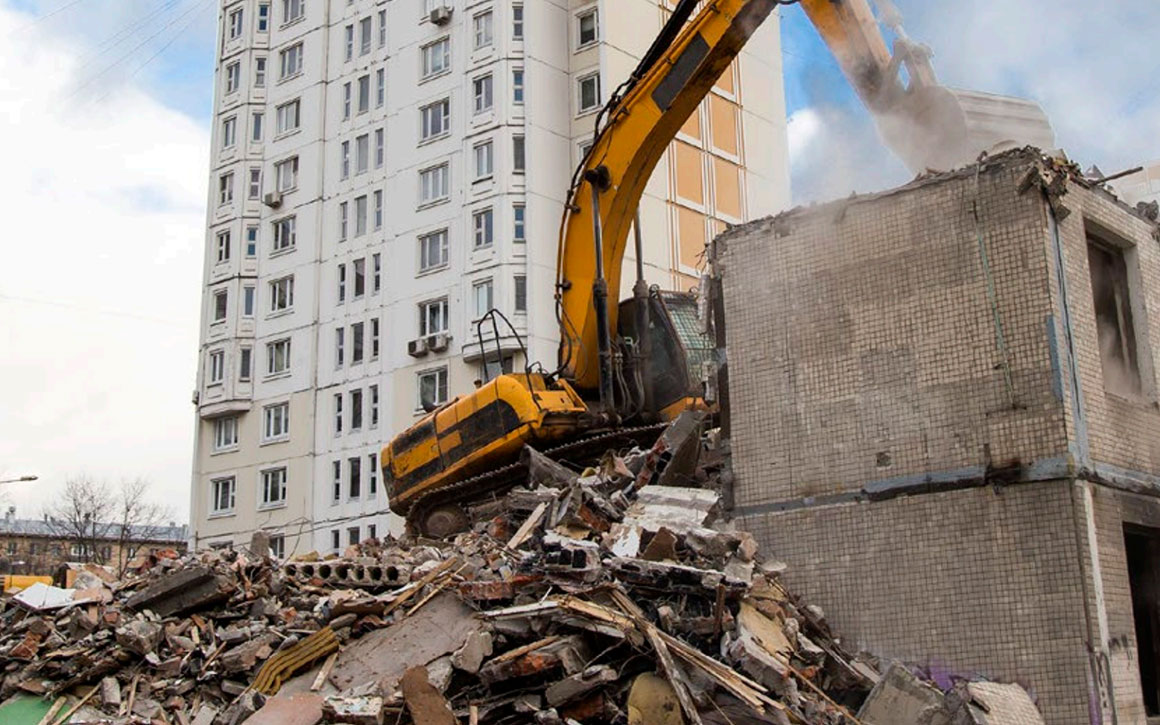 Road to Success
Imagine a former uranium mine in the northern reaches of Canada. It's in a dangerous state of disrepair – the buildings are dilapidated, and the structural integrity is highly compromised. Hazardous materials are rampant throughout the site, and the risk of radiation exposure is perilously high. Toxins have seeped into the surrounding soil and the mine needs to be shut down and remediated. Not exactly a welcoming scene, but it's a challenge for which QM Environmental is well-equipped.
With roots dating back to the 1980s, QM Environmental (formerly known as Quantum Murray) is one of Canada's leading environmental and industrial services providers offering full-service demolition and decommissioning, environmental remediation, emergency response and management, hazardous materials abatement, water treatment, rescue training, and waste management solutions for special and complex projects. Their portfolio of projects includes ports, office buildings, hospitals, airports, schools, public transit facilities, shopping malls, refineries, and abandoned mines like the one described above. QM's mission is to help clients save time and money, manage waste, and reduce their environmental footprint.
Part of QM's competitive advantage is its ability to collaborate with its clients to find the right solution for their specific needs, through a broad range of capabilities and end-to end specialized services. "QM is really a one-stop shop for customized solutions to manage complex projects and emergencies," explains Justin Sharp, CEO. In all the projects they undertake, QM brings together the expertise of all their divisions to solve the most complex and sensitive challenges, delivering services from a highly skilled and disciplined team.
"As you can imagine, much of our work is time-sensitive and high-risk," says Justin, "so health and safety is an absolute priority. We need every single one of our people to go home safely at the end of their shift." In fact, QM is COR™ (Certificate of Recognition) certified in 7 provinces across Canada by the Canadian Federation of Construction Safety Associations. Certification is granted based on comprehensive health and safety interviews, documentation reviews, and observation of on-site techniques by an external auditor. "Our focus on health and safety underpins everything we do at QM," explains Justin. 'It's ingrained in our culture and we consider it both a moral and operational imperative." Justin isn't a typical CEO. He was hired by QM in 2017 to take the company to the next level by driving value, executing on existing projects, and focusing on performance. "I am very hands-on, and in the trenches," he says. "I spend a lot of my time understanding individual projects, talking directly to project managers, and supporting the operational team. As time goes on, and we are certain that every client is completely satisfied, my focus will naturally expand to include more strategic development in our rapidly evolving industry."
These efforts seem to be paying off for the company. QM Environmental recently announced that they've been awarded a $17M contract by Transport Canada for a remediation project in British Columbia. "Through a joint venture with a heavy civil and marine construction firm in B.C., we've been hired to facilitate the complete removal of contaminants from Laurel Point Park in the Middle Harbour of Victoria," explains Justin. Laurel Point Park is a former industrial site used to manufacture paint. The surrounding soil has become filled with pollutants that may leak into the harbour ecosystem. "Our team of experts is well-versed in providing environmental clean-up services and sustainable solutions while protecting the local wildlife."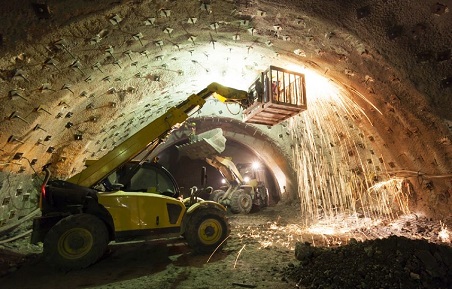 And that's really just the tip of the iceberg. QM Environmental has been involved in some of the most significant remediation projects in Canadian history, one of which was the $60M cleanup of a former coal gasification plant where toxic coal tar had seeped into the soil, groundwater, and harbour sediments for over 150 years. "We specialize in providing integrated solutions to complex projects, often engaging multiple divisions within our business to get the job done," says Justin. A mine closure, for example, would require demolition, hazardous materials abatement, soil remediation, waste management, and site closure services. "It's a huge benefit to our customers to have all of these services available to them from a single contractor.
It's a much more efficient process for everyone involved." With more than 500 employees and offices across the country, QM's sweet spot is complex, multi-trade, logistics-driven projects (often in remote areas) that other companies can't or won't do. Many of those projects are in the deep north of Canada, and QM Environmental partners and collaborates often with local Indigenous groups. "Everyone benefits from this type of partnership," explains Justin.
"We put a strong emphasis on training and community development. And when Indigenous involvement is mandated on a particular project, we always go above and beyond." In fact, QM has trained over 750 Indigenous peoples, many of whom have been subsequently hired by the company. In addition to QM's commitment and dedication to Indigenous relations and health and safety, the company has earned notable achievements and recognition including its repeat listing on On-Site Magazine's Top 40 Canadian Contractors and Engineering News-Record's Top 200 Environmental Firms, both leading research publications that identify top contractors ranked by revenue.
QM Environmental is a shining example of a true Canadian success story. So, what's next for the company? "We're going to continue refining our core services, but we've always got our eye on new markets and ancillary solutions to make the customer experience even more robust," says Justin.
We look forward to seeing what's in store for QM, over the years to come!