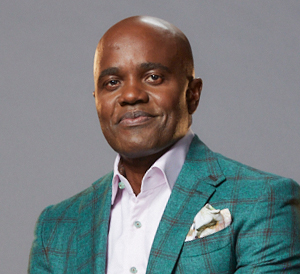 Wes Hall, Executive Chairman and Founder, KSS Group of Companies
As the chairman and founder of WeShall Investments Inc, a private equity firm with a diverse portfolio of companies predominantly supporting BIPOC entrepreneurs, Wes Hall comes from humble beginnings in rural Jamaica. He grew up in a plantation worker's shack as one of several children supported by his grandmother. Despite these challenges, his grandmother instilled in him the value of hard work, ambition, and industriousness. In 1985, Wes immigrated to Canada, where he set about to become the businessman you see today. Dressed daily in a suit, Wes started as a mail clerk at a leading law firm in Toronto. His curiosity, intelligence, and ability to spot opportunities allowed him to turn a $100K loan from the bank to start his first business, Kingsdale Advisors, into becoming Canada's most preeminent shareholder advisory firm. Learn more…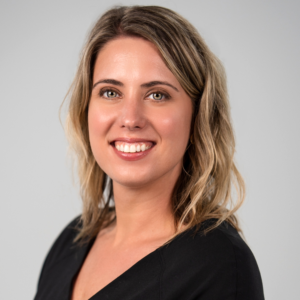 Agnes Wietrzynski, President & Chief Executive Officer
Ms. Wietrzynski is an authentic business leader who has been elevating the Environmental Industry to new levels for the last 13 years. As a former refugee and immigrant to Canada, Agnes comes from very humble beginnings and has worked tirelessly for her achievements. While working in the industry she completed her MBA at Queen's University and was also recognized with the Creativity and Innovation Award. As an accomplished business leader with an entrepreneurial sense, she has overseen business operations, major infrastructure projects, emergency response, industrial services and business development. With a grassroots approach to business, she has adapted strategies to meet changing industry circumstances. Agnes has driven and navigated through accelerated growth of companies and has led integration following M&A activity. She was recognized in 2022 by Onsite Magazine as one of the Top 40 under 40 in Construction in Canada.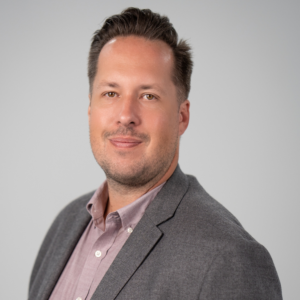 Kyle Remus, Vice President, Environmental Services
Kyle is a well-versed leader in the environmental industry with over 15 years of experience in estimating, planning and development, relationship management, operations, and logistics coordination. He has worked efficiently on developing strategic partnerships within the industry, all while acquiring extensive expertise in managing multifaceted environmental construction projects. These projects range from straightforward soil remediation to multi-disciplinary complex projects such as the remediation of the Gunnar Mine in Northern Saskatchewan.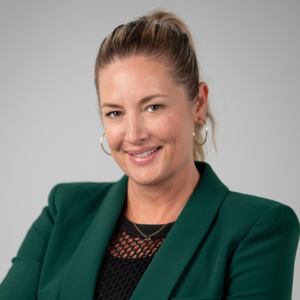 Melissa Clarke, Vice President, Environment Health and Safety (EHS)
Graduating with a Bachelor's Degree in Environmental Studies, Melissa has spent her career developing innovative programs that successfully reduce risk to organizations, people, and the environment. Melissa has specialized expertise in risk assessment, business continuity, emergency response, incident management, disaster recovery, crisis communication, quality/health/safety/security & environmental management system implementations, ISO 22301, OHSAS, 18001 & 45001, 14001 and 27001, policy development and strategic planning. She has developed and implemented quality, health and safety, security and environmental programs, business continuity, and emergency preparedness plans for corporations in the healthcare, construction, entertainment, and environmental industries within Canada, the US, and globally.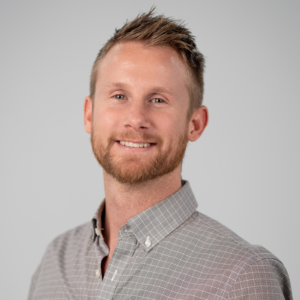 Joel Weerdenburg, Vice President, Demolition & Hazmat
With over 13 years of industry experience, Joel is an accomplished professional with extensive knowledge in hazardous material abatement, demolition/decommissioning, and remediation. His dedication and commitment to projects over the years have allowed him to work his way up to his current position. Throughout his tenure as an estimator and project manager, Joel has successfully led many large projects around the nation. This includes projects within the landfilling, oil & gas, mining, heavy industrial, commercial, and residential industries. Joel's educational credentials include an Honors Diploma in Construction Engineering from Mohawk College, Ontario, and additional physics, mathematics, transportation engineering, and risk management courses. Over the years, Joel has maintained a commitment to furthering his knowledge base. As a result, he currently holds designations as a Project Management Professional (PMP), National Construction Safety Officer (NCSO), Certified Technician in the Civil Discipline (C.Tech) and is also Construction Estimator Certified (CEC).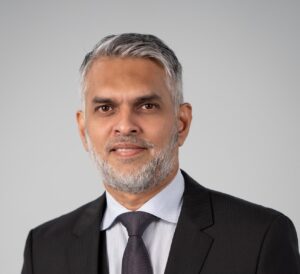 Zunaid Haroon, Vice President, Information Technology
Mr. Zunaid Haroon is a seasoned executive with an impressive track record of over 25 years in the Information Technology sector. He boasts a strong professional background in Software Product Development, Telecommunications, and Construction industries. A self-motivated entrepreneur, Zunaid has successfully owned and operated businesses in both Telecommunications and Software Technologies. With a reputation as an innovative problem-solver, who possesses meticulous attention to detail, Mr. Haroon has previously held senior leadership positions, including the roles of CTO and CIO, prior to joining QM Environmental.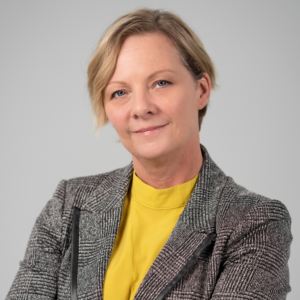 Kimberly Hobbs, Vice President, Estimating, Contracts & Pursuits
After graduating with a degree in Environmental Science from the University of Waterloo, Kim began her career operating heavy equipment and learned the business from the ground up. She has over 20 years of experience in Environmental Project Management and Estimating.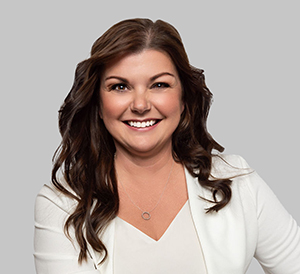 Kristie Lee, Vice President, Business Development & Marketing
Building on her foundation in environmental and industrial services, Kristie leads QM's sales and marketing team who are responsible for developing our business and helping our clients. She earned her Bachelor of Science Degree in Chemistry at the University of Calgary and a Water Engineering Technology Diploma from Okanagan College. Today she channels her background in the remediation and demolition sectors to assist clients with their projects.