An ER Team Leader within the Emergency Response division is responsible for the following duties:
Organizing, coordinating, and supervising all aspects of environmental projects for a diverse assortment of clients;
Leading the Emergency Response Team on emergency and non-emergency environmental projects.
Coordinating and implementing all aspects of the QM Environmental Health and Safety program during emergency and non-emergency projects;
Ensuring efficient project management in a professional and safe manner.
Representing QM Environmental in a competent, respectful, and professional manner at all times;
RESPONSIBILITIES:
Work with senior leaders to help grow business opportunities inside and outside of our established business sectors;
Assist with preparation of request for proposals;
Prepare cost estimates and scope of work;
Complete pre-work permitting and approvals with federal, provincial, municipal, and non-government organizations;
Coordinate key project deliverable;
Coordinate, organize, and perform fieldwork;
Coordinate, organize, and supervise subcontractors in the field;
Utilize and oversee all Health and Safety initiatives on all emergency and non-emergency projects;
Provide the maximum protection and education to workers in the field;
Deliver toolbox/safety meetings regularly to all field staff;
Ensure HSE compliance with applicable Federal, Provincial Acts, Codes and Regulations;
Pro-actively identify, develop, and implement modern HSE program protocols, Safe Work Procedures, and response tactics;
Oversee the completion, updating, and distribution of health and safety related documentation as required regionally and specific to various business lines;
Complete required documentation in the management of waste, and transportation of waste, as per the Provincial and Federal regulations;
Collect and compile high quality field data;
Complete all paperwork and reports required for operational tasks, including writing technical reports;
Ensure timely delivery of all assigned tasks;
Provide excellent customer service to clients;
Perform equipment checks, testing and maintenance on a scheduled basis;
Perform maintenance for all QM LP vehicles and equipment as requested;
To provide and/or oversee the basic housekeeping of our buildings and our work areas;
Assist in developing and delivering required training programs to our clients and internally;
Attend scheduled training and lead scheduled training as assigned by QM management;
Assist in the management, training, and mentorship to junior team members;
Other responsibilities as assigned by Operational/Regional Management
QUALIFICATIONS:
Education:
Post-secondary education in a related discipline (environmental science, chemistry, environmental engineering, chemical engineering, occupational hygiene, technology diploma) is required;
Certifications and licenses appropriate to ER and/or industry an asset
Professional Designations like P.Ag, PChem, P.Eng. EP, EPT and/or P.Geo or working towards any of these professional designations is considered an asset.
Occupational Certifications:
A valid driver's license is required.
NFPA 472 Hazardous Materials Technician is an asset.
Confined Space Entry/ Rescue certification is an asset.
Rope Rescue Technician Level is an asset.
Construction Safety Officer (CSO) is an asset.
NFPA 472 Tank car/ Tank truck Specialist is an asset.
Equipment operator certifications (forklift, boom lift, scissor lift, skid steer, excavator) are and asset.
Extensive emergency response training, technical chemical training, and industrial safety training will be provided to a scientist who fits this role.
Experience:
A minimum of 3 years' experience managing the environmental projects from cost estimate through to final report;
Experience supervising remedial excavations is required;
Experience sampling soil, sediment, water, groundwater, soil vapor, and/or air, is required;
Heavy construction experience and Industrial experience is required.
Previous experience with contaminated sites investigation, contaminated sites remediation, hazardous materials assessment, and/or hazardous materials demolition is required;
Hazardous Materials Response experience is preferred;
Previous experience in chemical handling, chemical transferring, and waste management is preferred;
Previous experience with the assessment of industrial services and a firm understanding of working at heights, within confined spaces, and around heavy equipment is required;
Knowledge:
Excellent understanding of Federal and Provincial regulations and other regulatory authorities with respect to operations;
An understanding of the Provincial Contaminated Sites Regulations is required;
An understanding of the Federal Canadian Council of the Ministers of the Environment Guidelines is required;
An understanding of other provincial environmental frameworks is an asset;
Excellent understanding of emergency response tactics and applications with the ability to identify the proper approach to any Emergency Project with complex and diverse variables.
Abilities:
Ability to manage multiple projects, of various sizes, at various stages of completion, concurrently;
Excellent team player, cooperative approach at all levels, strong relationship building capabilities, and ability to treat peers at all levels with respect;
Adept at strategic thinking – look for solutions outside the box, strong analytical and problem solving skills;
Strong written and communication skills, fluency in English a must, other language abilities desirable;
Excellent team building, interpersonal and organizational skills;
Ability to work under stressful conditions.
Personal Suitability:
Proven leader
Strong initiative and drive
Career oriented
High level of curiosity
Willingness to learn and constantly improve
Thoroughness
Motivated and driven self-starter
Able to work with minimal supervision
WORK ENVIRONMENT:
This position is approximately 50% office based and 50% field based. Candidates will work in varied locations, in inclement weather conditions, and are required to travel regularly. Out of town work greater than 1-2 weeks in duration is rare. Required to work long hours, on call, evenings, weekends, and statutory holidays, as required.
Our Commitment to Diversity & Inclusion
As proponents of Canada's Black North Initiative, QM continues to support a culture of integrity, fairness and ethical practices. QM Environmental is a staunch advocate for diversity in all its forms, and especially welcomes applications from members of the BIPOC (Black, Indigenous, and People of Colour) community, women, people with disabilities, the LGBTQ+ community, and those of diverse intersectional identities. Accommodations are available on request for candidates taking part in all aspects of the selection process as well as part of employment with QM Environmental.
COMPANY POLICIES
Compliance with company policies is a requirement of employment. Please note that this includes QM's Covid-19 in the Workplace Vaccination Policy, which requires employees to comply with QM's Infection Control Plan (ICP). QM's ICP requires employees to be vaccinated if they will be working onsite at a jobsite that has a mandatory vaccination policy. Accommodations, including legally eligible exemptions, will be considered where legally required.
Job Types: Full-time, Permanent
Benefits:
Casual dress
Dental care
Disability insurance
Employee assistance program
Extended health care
Life insurance
On-site parking
RRSP match
Vision care
Wellness program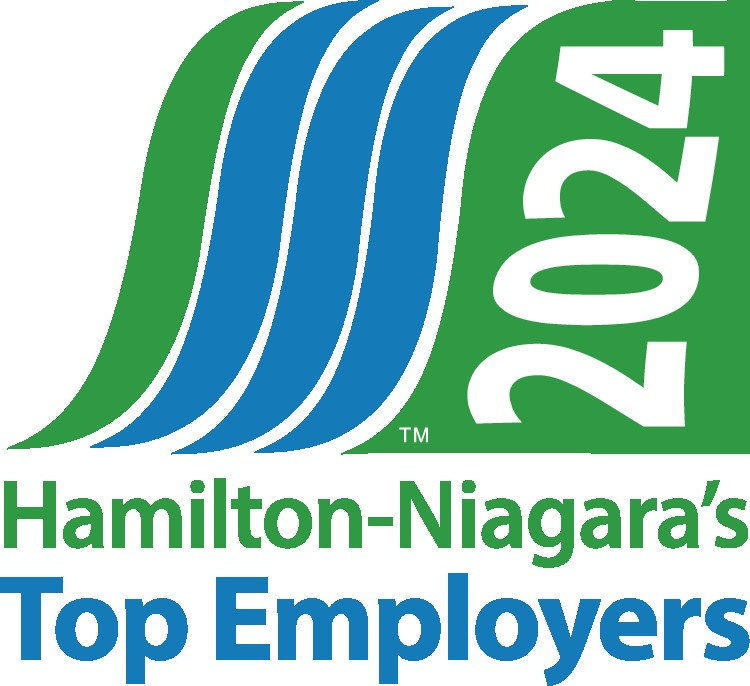 Job Title:
Emergency Response Team Lead
Job Location:
Vancouver
Burlington