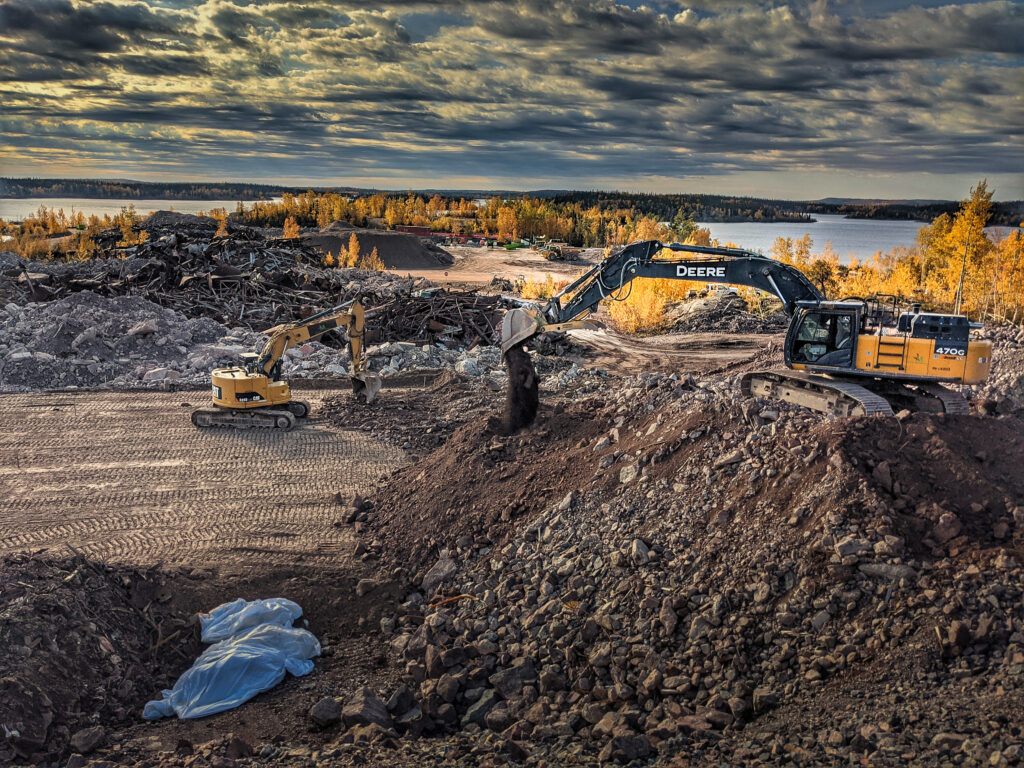 Gunnar Mine Site in Saskatchewan by Kyle Remus
The ninth annual BCEIA "Members at Work" Photo Contest received a number of high-quality entries from amateur photographers within its member organizations. Qualifying photos encompassed a wide range of subjects and included any photos taken during work in the environmental industry in the past year.
1st Place – QM Environmental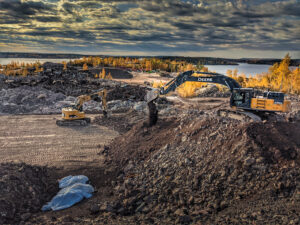 Taken at the Gunnar Mine Site in Saskatchewan, a former uranium mine located on the north shore of Lake Athabasca. The purpose of the project is to reduce the risks the site poses, in its current state, to the health and safety of the public, and the environment. Remedial planning has focused on a concise list of site aspects for major contaminant sources and risk areas at the site, including the uranium tailings deposits, as well as other site aspects. This is a pretty exciting project and one of our favourites in-house due to the site's remoteness and the high indigenous participation. Photo credit: Kyle Remus
2nd Place – SECURE Environmental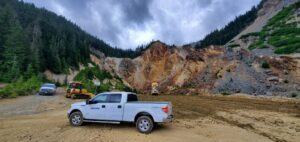 SECURE site remediation crews hard at work supporting flooding repairs in the Fall of 2021 in British Columbia.
3rd Place – Active Earth Engineering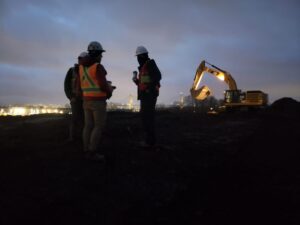 Relocating demolition waste from a highway corridor to facilitate a future road, during the month January and situated over highly compressible soil. With careful planning and the right expertise, even the most challenging projects can be undertaken safely and effectively. During this past winter, Active Earth took on this significant technical, regulatory and logistical challenge. This photo depicts an early morning tailgate safety meeting about halfway through the project: A project including relocating more than 10,000m3 of waste into a nearby, existing landfill.
Read this article on BCEIA's Web Site: https://bceia.com/2022/04/10/qm-photo-contest-winners/