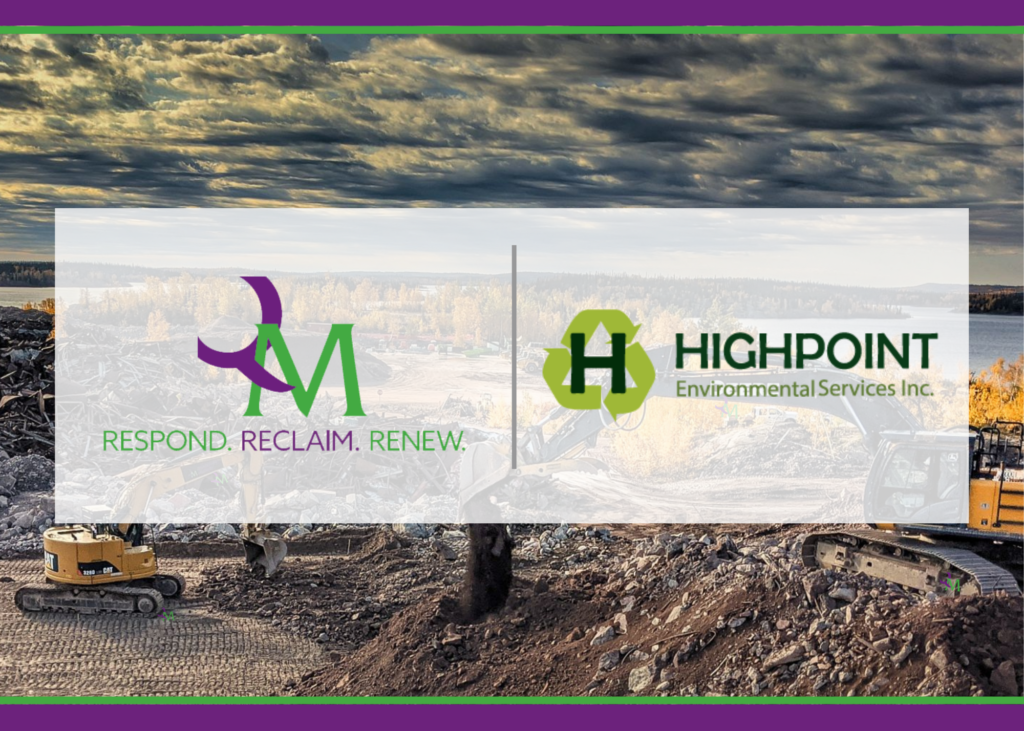 Mississauga, Ontario (2022-07-26) – QM Environmental successfully completed the acquisition of HighPoint Environmental, a Toronto-based environmental services company, as part of its growth strategy.
HighPoint Environmental has been owned and operated locally since 2011 by Joseph DeFranco and services the Greater Toronto and its surrounding areas. Starting as a small business dedicated to abatement and demolition, the company quickly grew its portfolio of services by participating in projects like the abatement and demolition of the St.Michaels Cathedral and the abatement and demolition of the OPP residence in Orillia, Ontario.
As of today, QM Environmental, a full-service Environmental Services company, officially announced the acquisition of HighPoint Environmental and all its assets.
"I would like to take this opportunity to thank the dedicated employees that have contributed to the success and growth of Highpoint Environmental, and wish them all the best in the future," said Joseph DeFranco, President of HighPoint Environmental.
"I am pleased to see QM Environmental execute on its growth strategy through strategic acquisitions like HighPoint Environmental. We are confident that our corresponding commitment to serving our customers will make the integration of our service offerings seamless while also allowing us to continue to grow organically. HighPoint Environmental's success has been its core entrepreneurial principle, and we are excited to have the employees of HighPoint Environmental join the QM Environmental team," said Agnes Wietrzynski, President and Chief Executive Officer of QM Environmental.
About QM Environmental
QM Environmental is a leading environmental and industrial services company with offices and qualified teams strategically located across Canada to provide end-to-end capabilities to the industries and customers it serves. QM Environmental is a customer-driven organization backed by over 35 years of experience solving the country's most complex environmental challenges through its strong culture of excellence in health and safety, integrity, and quality. QM's services include: Environmental Remediation, Demolition and Decommissioning, Hazardous Materials Abatement, Emergency Response and Management, Training, Waste Management and Facilities, and Water Treatment.
Learn more about QM Environmental at www.QMenv.com.
 Media Inquiries
Alan De Luna – Marketing Manager, QM Environmental
416.525.4045
About HighPoint Environmental 
Highpoint Environmental is a privately owned Canadian company with its head office in Toronto, Ontario. HighPoint specializes in providing abatement and remediation services of various hazardous materials, including asbestos, mold, lead, and PCBs. In addition, they offer demolition services, including structural, interior, and selective demolition. Services are provided to the industrial, commercial and institutional sectors of the construction and environmental industry.