Indigenous Competency Program (ICP) – QM Environmental

Emergency Management Bulletin – June 2022
In 2002, the QM National Training Division developed an 8-week Indigenous job skills and career readiness program facilitated from QM's Emergency Response Training Center in Stoney Creek, Ontario. We developed the Indigenous Competency Program (ICP) in collaboration with the Niagara Peninsula Aboriginal Area Management Board (NPAAMB). We have worked closely with our partner to design and offer specialized training opportunities to prepare Indigenous participants (students, youth and young adults) for the job market with a focus on securing full-time employment.
This comprehensive hands-on curriculum was designed to create opportunities for unemployed and underemployed non-residence Indigenous youth between the ages of 18-30 in the Southern Ontario area. It is customized to meet the needs of specific communities, organizations, regional projects, and job markets. The program is in the process of expanding across the country to serve Indigenous Communities across the nation as well as the greater Canadian market.
ICP builds resilience in Indigenous youth by exposing them to skills and certifications required to work in the Environmental and construction-related industries. It builds self-confidence and resiliency, allowing participants to broaden their career opportunities.
Emergency response and management needs are growing in Canada, and Indigenous communities are being included now more than ever. Indigenous communities continue to be disproportionately affected by environmental issues through commercial or industrial development, historic land uses, legal disputes, and inadequate environmental laws. As environmental regulation and oversight increase across industries, this provides greater opportunity for young Indigenous professionals in their communities, within different levels of government and the private sector. Skills training helps lower barriers to entry into our industry and helps create career pathways into rewarding careers.
QM Environmental demonstrates our commitment to living our Corporate Values through the delivery of ICP. While many graduates are placed within our organization, we are proud when others find work elsewhere in our industry. Julie General is a program graduate and leads this initiative for QM.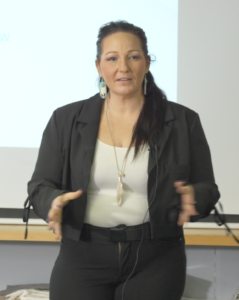 Professional Summary
Julie has spent the last ten years responding to Hazmat, Confined Space and High Angle Standby Rescue. She started her career at QM as a casual responder, after completing ICP in 2012, and was promoted to a full-time position, shortly after, in the former QM Emergency Activation Centre.
To gain broader experience, Julie moved to another company in the environmental industry as the Operations Coordinator, where she conducted several training events and oversaw all of the daily operations. She then made the lateral move to Terra HX to gain experience in the Hydrovac industry, removing and transporting contaminated waste by vac-truck. In addition, she also served as a trainer for CSE CSER, Fit Testing and several other courses. We are grateful to announce that she has returned to QM as our Corporate Trainer and Emergency Responder.  
Education
Certified Bilingual in English and French, attended Niagara College for Business Administration, completed the ICP program with NPAAMB partnership with QM Environmental, and graduated from Ecole Secondaire St. Jean de Brebeuf.
Courses Taught
Workplace Hazardous Materials Information System (WHMIS 2015)
Transportation of Dangerous Goods (Canada)
Regulation 347 (Waste Management
Lockout Tagout
Hazardous Material Response 472 – Operations & Technician
FIT Test/Respiratory Protection
Confined Space Entry Awareness
Confined Space Entry Rescue
Ladder Safety
Power Tools
Prevention Starts Here
Memberships
Mikma'q Tribe of the Restigouche River.
Instruction Philosophy
Julie believes the most effective way to reach students is by speaking from experience and knowledge and engaging during classes through interaction and active demonstration. She focuses on providing pertinent information that allows students to understand real-life applications by encouraging them to ask questions that will enable them to integrate and apply course concepts into their careers and lives.
Beyond QM
Julie loves spending her free time with her family, camping, hiking, and caring for mother earth. She also enjoys making music with her 2022 Juno winning husband, and running their record label Dj Shub Inc.
QM offers industry-related custom training sessions with experienced instructors who are also responders.
For more information on the QM National Training Program and Course Offerings, please contact Whitney Ypma, National Training Manager, at [email protected] or 403-572-3316.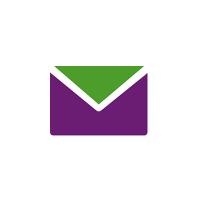 Contact Us
We have offices and qualified teams located across Canada.