On December 2nd, around 10:50am, a Super B tanker truck carrying approximately thirty thousand litres of oil was heading up a steep hill at high speed on the outskirts of Abbotsford, British Columbia. Due to the unfavourable weather conditions of rain and flooding, the driver could not see clearly up the hill and took a turn swiftly and flipped onto its side, skid across the road and hit a large tree. The oil was lost against the tree and ran under the truck to submerge into a ravine.
By using an infrared thermal imaging camera, QM's team was able to easily classify eight thousand litres of oil remaining in the tanker. Therefore, estimating that twenty-two thousand litres of oil were lost down the ravine and into the creek nearby.
QM Environmental Services & Solutions
The client called QM for our expertise in the safe management of contaminated materials, including fuel spills, tanker rollovers and the release of toxins into both soil and water. Our Emergency Response team quickly mobilized on-site within a two-hours of the activation call and contained the site by accurately assessing the damage and developing a plan to mitigate and dispose of the lost oil safely.
Oil Extraction Process
QM utilized a spider excavator that holds the ability to climb at a ninety-degree angle and was used to get down to the ravine and further lift super sacks full of spilt oil back to the road.
A common problem that is encountered with rollovers of trucks and tankers containing substances is anti-freeze. Diesel and motor oil have their own contaminates; therefore, if kept on the surface of the soil for too long, they can sink into the subsoil. QM's team was able to remove the soil efficiently and effectively. Once it was removed, the heavily contaminated soil was sent over to a licensed hazardous disposal center, where they were able to dispose of it in an environmentally sustainable manner.
QM was able to recover the majority of the oil spilt from the incident and conduct an environmental investigation. Vials of water and soil samples were collected from the site and sent to a lab to check for petroleum hydrocarbons and further observation.
Case Study Takeaway's
As a certified member of the Canadian Emergency Response Contractors Alliance (CERCA), QM Environmental's services are delivered through highly trained emergency response professionals that manage end-to-end aspects of complex environmental emergencies. Our teams are located across Canada with fully equipped units, including trailers, decontamination teams, booms, boats, and all Personal Protective Equipment (PPE) levels. This ensures our plans address potential health dangers, reduce risk to the environment, and minimize loss and liability for our clients.
For more information regarding QM's Emergency Management/Response services, visit our Emergency Management Page
Project Info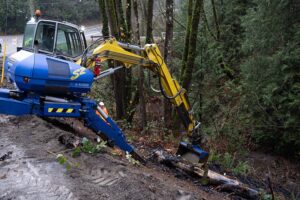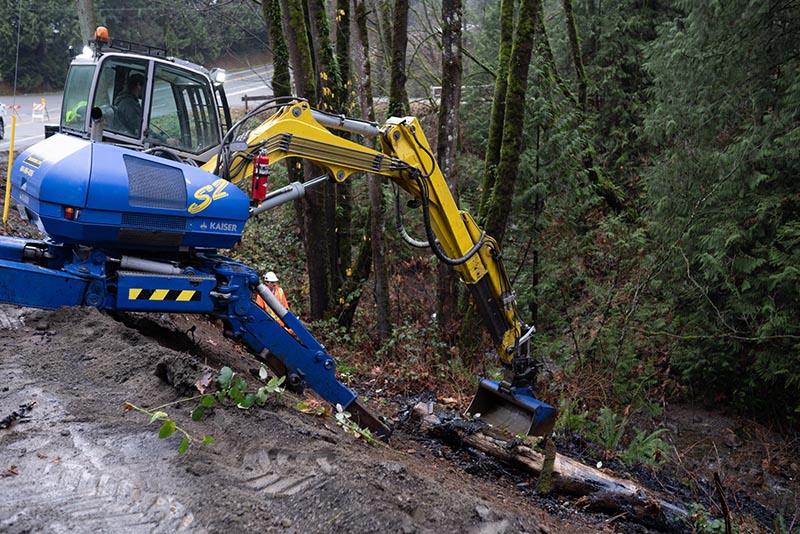 Client:
Confidential
Date of Incident:
December 2th,2021
Location:
Abbotsford, British Columbia