Phase 1B and 2 Abatement and Demolition
QM Environmental was awarded the St. George's Phase 1B and 2 Abatement contract by Chard Developments.
The building is a mixed-use, purpose-built rental redevelopment in the heart of Central Lonsdale in North Vancouver.
Project Scope
The project includes upgrading an existing 16-storey building constructed in 1968 and constructing a 23-storey infill rental building.
A total of 255 secured rental units – studios, one, two and three bedrooms, and over 20,000 sq. ft. of commercial space will be constructed on this site, which will include 14 secured rental units for the YWCA, a mid-block pedestrian walk-way and plaza, public art and rooftop residential amenities.
Demolition of the western portion of the existing podium will soon be completed, allowing excavation and shoring to proceed for the new tower.
Ongoing work on the existing tower includes abatement, interior wall layouts and upgraded window frame preparation.
Project Info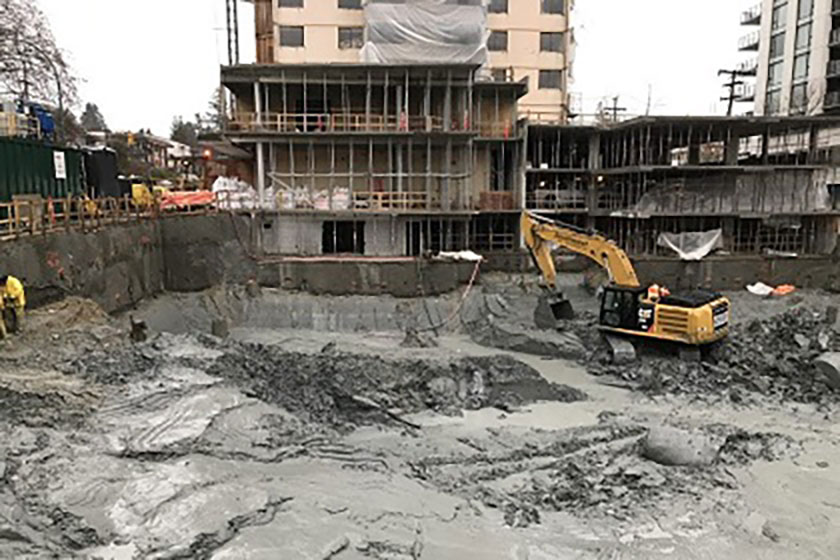 Client:
Chard Developments
Location:
North Vancouver, British Columbia
Services Used:
Hazardous Materials Abatement, Demolition
Timeframe:
2018 – Ongoing