QM was awarded the contract to abatement and demolish 2 residence buildings and 1 student dining and meeting hall for a Student Dining and Housing Project on the University of Victoria Campus located in Victoria, BC.
QM Environmental Services & Solutions
Hazardous Materials Abatement of all asbestos-containing finishings throughout three buildings:

150,000 ft2

.

Removal and disposal of pipe insulation, transite, window caulking, and parging applied to concrete block walls throughout stairwells and basement areas. The team used an innovative removal method for the parging, which expedited the removal schedule by over 60%.
Abatement of over 75,000 ft2 of drywall and mechanical insulation within the student dining.
Complete strip out of all remaining finishes to achieve "shell condition" of all buildings, and recycling of over 90% of remaining materials to meet LEED Gold waste diversion goals.
Hoisting and disposal of 2 boilers (12'H x 20'L x 7'W) located within an underground boiler plant. The concrete slabs were saw cut and then carefully removed to allow adequate access for hoisting and disposal.
Demolition of each building and its foundations using high reach excavators. The QM team completed the demolition on an expedited schedule. The engineered demolition plan was strictly followed, and health and safety was the first priority.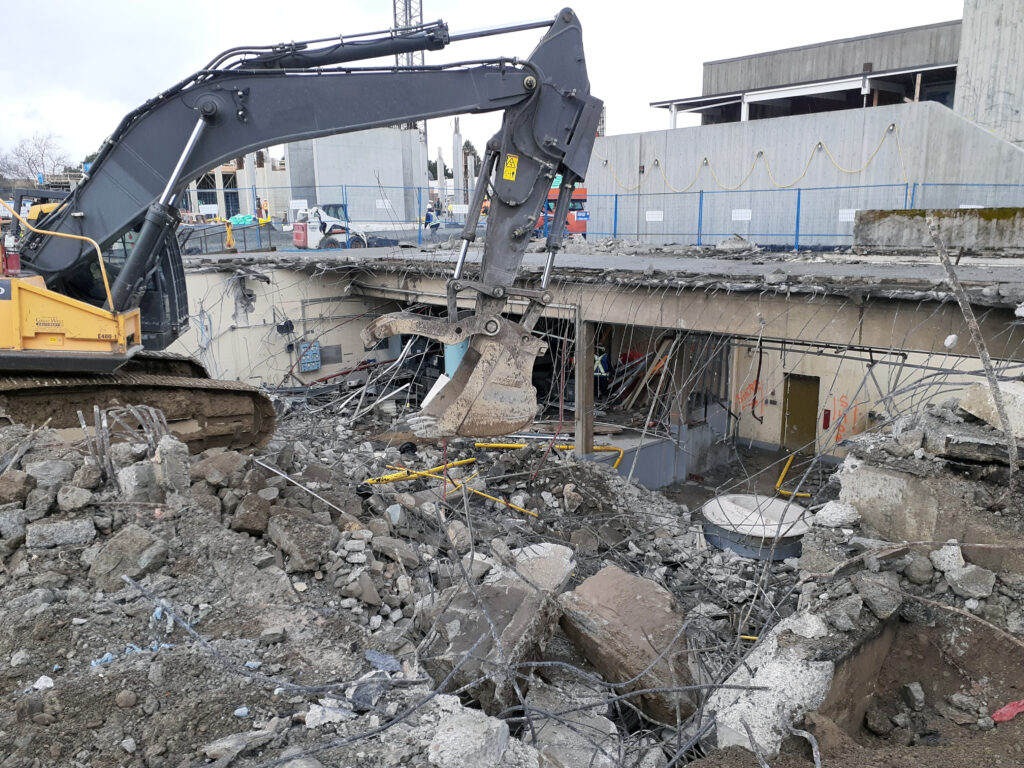 Project Info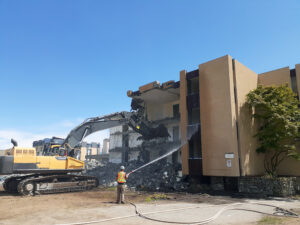 Client:
Ellis Don and Kinetic, a Joint Venture
Project Timeline:
July to October 2020
Location:
Victoria, BC