Building Abatement and Demolition
QM Environmental was awarded the contract for the hazardous materials abatement and demolition of a multi-wing, multi-storey high school.
Project Scope
Under the contract, QM provided the following services and solutions, among others:
Abatement and disposal of all asbestos-containing materials, lead paint on substrate, PCB containing light ballasts, miscellaneous fuel/lubricants/solvents, and Hg switches.

Draining and disposal of hydraulic fluids from hoists in automotive labs.

Removal and disposal of waste oil containment tanks.

To reduce volume of demolition materials being taken to local landfill, much of the interior structural wood and building materials were stripped and salvaged to local buyers or donated to local community association.

Systematic structural demolition following structural engineer's stamped demolition plan.

All concrete and brick was crushed on site for use as backfill.

Cutting and capping of all underground utilities.

A thorough dust control plan was implemented during all site activities to protect adjacent school and residential areas.
Project Info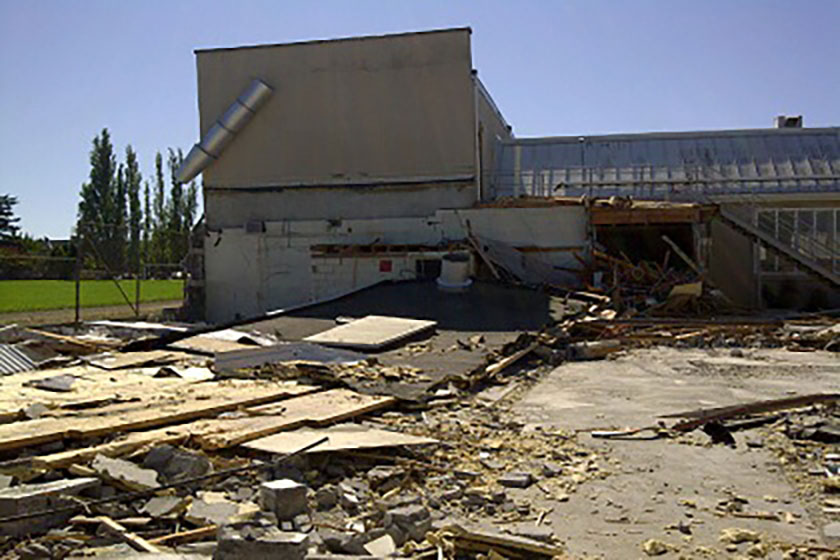 Client:
Heatherbrae Builders
Location:
Victoria, British Columbia
Services Used:
Hazardous Materials Abatement, Demolition
Timeframe:
2011